"Love sucks"
"Men are trash"
"Punch me in the face if I ever have a crush on someone again"
There's no hiding the fact that Valentines day can be miserable for some. Which is why you should be celebrating Galentine's Day this year!
What exactly is Galentine's Day? It's a day celebrating your true soul mates - your girlfriends.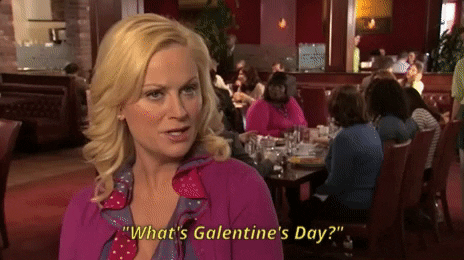 Galentine's Day is a holiday Amy Poehler's Parks and Rec character Leslie Knope created that occurs every year on Feb. 13, the day before Valentine's Day. As Leslie herself explains on the show:
"Oh, it's only the best day of the year. Every February 13th, my lady friends and I leave our husbands and our boyfriends at home, and we just come and kick it, breakfast-style. Ladies celebrating ladies. It's like Lilith Fair, minus the angst. Plus frittatas."
Frittatas. COUNT ME IN GIRL.
Here are some last minute ways to celebrate the love you have for your besties:
1. FRIENDSHIP BRACELET
We are throwing it back to elementary school. Give this to her as a symbol of your everlasting friendship. Whether it be  DIY or a fancy Cartier love bracelet, she'll appreciate it.
 
2. MONOGRAMMED NECKLACE
These are the token gift you give when you want to look like you tried hard, but didn't. Personalization made cute by Gem&Co.

 For 20% off, use my code 'ANDREAAGAIN20' at checkout lovelies!   
 
3. WATER BOTTLE 
This is for that thirsty girlfriend of yours who for some reason figured out how to hack the tinder app and automize the swipe right feature.  I personally have this water bottle by Corkcicle and it is Q U A L I T Y . It's less basic bitch than swell water bottles and holds the longevity of your hot/cold beverages better. 

 
4. VIBRATOR
Chicks before dicks am  I right? I'm tired of hearing my girlfriends say, " I haven't had sex in X weeks/months/years. Girl, just take care of yourself! If they don't have the courage to get started, wrap this little buddy up. Trust me, they'll thank you later.
 
5. EXTRA LARGE WINE GLASS
Why get incredibly drunk at home on Valentine's Day when you can get incredibly wine drunk  together. The perfect gift for a wine enthusiast! *Drink responsibly*
 
6. POLE DANCING LESSONS
 
Unleash your inner goddess and learn some new sexy tricks. Not only is it a good workout, it gives you the chance to shake your money maker and have fun with the girls.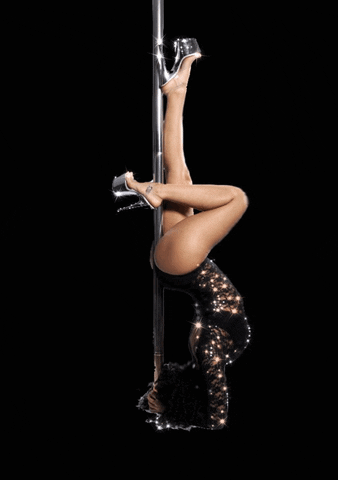 7. BEST BITCH RIBBON
Thank you for participating in my ex-boyfriend sob stories and eating fries with me after the gym ( Fries before guys any day).
8. BODY PILLOW 
Instead of strangling your poor pet to snuggle with you at night, cozy up ​to this bad boy. Pro tip: print out your besties face on it with a lead headline on a newspaper on the day they were born just like how Amy Poehler's Parks and Rec character Leslie Knope did it in the episode. 
But no matter what you do, make sure you treat your friends to the most amazing day ever! 
Don't forget to repeat the mantra:
"Hoes before bros"
"Uteruses before duderuses"
"Overies before Broveries" 
HAPPY GALENTINE'S DAY
- Till next time, you'll be hearing from Andrea again.
Follow me on Instagram: @andreaxagain
Comment down below what you're up to this Valentines/ Galentines Day! 
Please reload